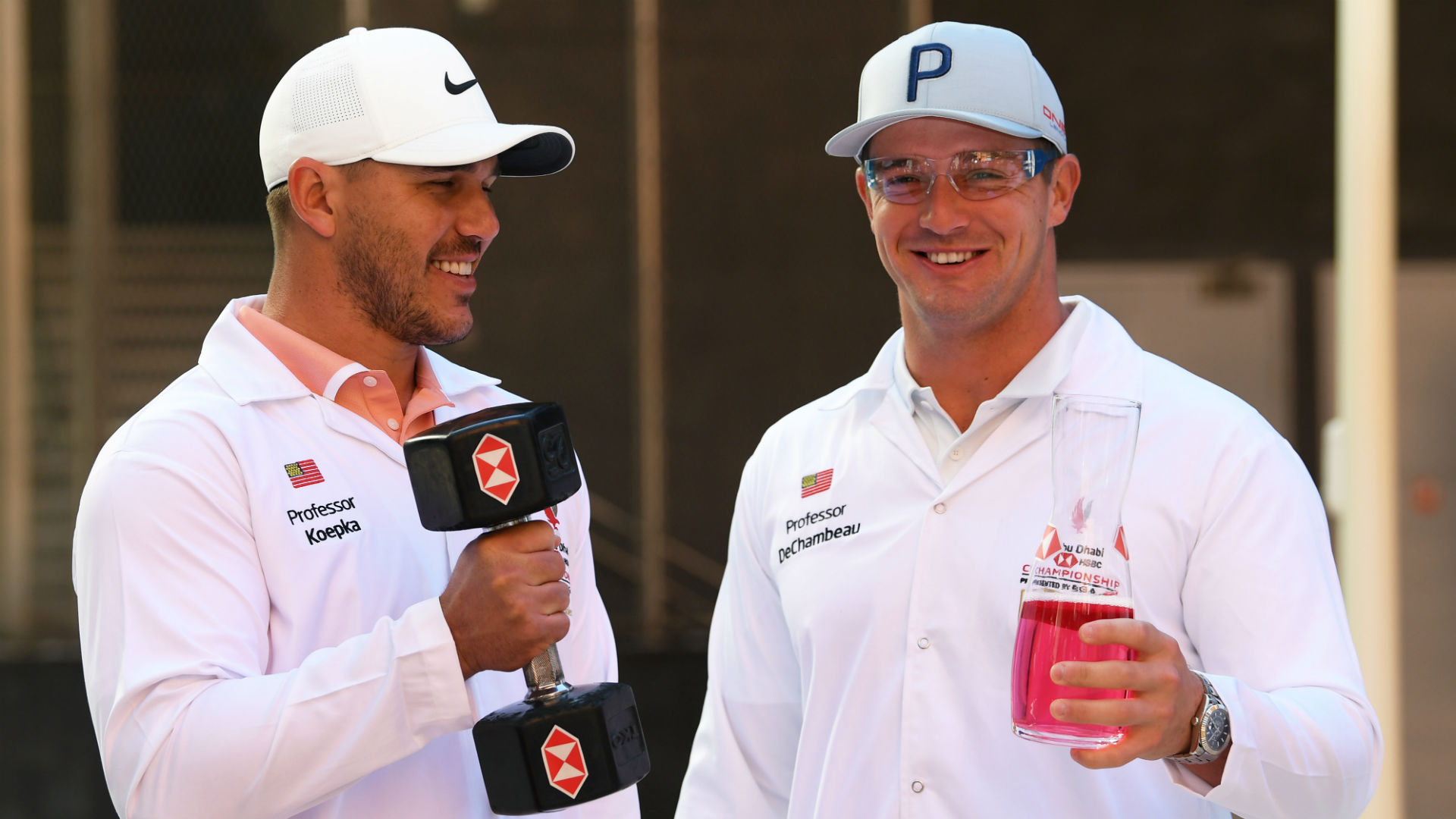 Brooks Koepka hasn't really played against Bryson DeChambeau.
Koepka and DeChambeau are two of golf's rising stars, but what makes them most intriguing is that they just can't stand each other. The feud between the two is in full swing, and it's great.
This is most recently demonstrated by a viral post-PGA Championship video, in which Koepka showed visible disgust at the sight of DeChambeau while recording a video interview. On Wednesday, Koepka revealed what DeChambeau did that triggered it.
Here's what Brooks Koepka had to say about the leaked video of Bryson.

-not upset the video came out
-do not live with regrets
– said Bryson was "very, very strong" pic.twitter.com/ZTXBH7PPwX

– Dylan Dethier (@dylan_dethier) June 9, 2021
However, he didn't tell me anything. He wasn't talking to me. He was, I guess, either signing his dash or anywhere, and I was just to the right of the media tent, or I guess right in front of the microphones where you all were, and I didn't not mean he was like screaming – he was saying something about how he got a perfect shot and it shouldn't have been there, and it was just very, very loud. I don't think the mics picked up on that, but it was just so the fans could hear.
MORE: The best moments of the DeChambeau-Koepka feud
DeChambeau has become something of a lightning rod for the PGA Tour controversy, acting like a muscular, analytical sort of Happy Gilmore, who is either super cool or obnoxious, depending on how you look at him.
Koepka, however, believes his ongoing feud with DeChambeau is good for golf.
"I think it's good for the game" he said. "I really think so. The fact that golf is in almost all media for about two weeks on a fairly consistent basis, I think that's a good thing. It makes the game grow."
Either way, the two seem to be perfect sheets for each other. If we don't see them as a couple on the golf course soon, we hope we can get them into the Octagon.